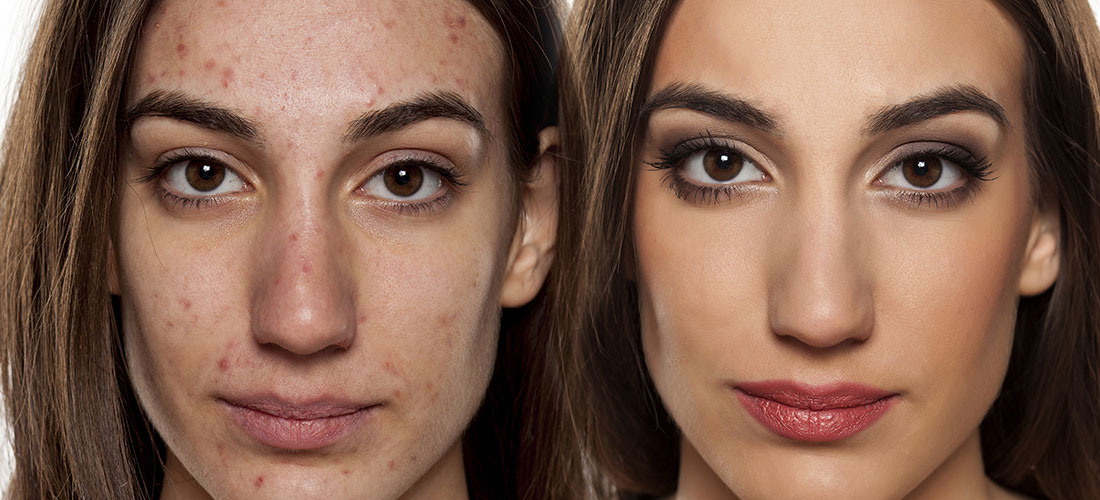 Acne is a skin condition that is characterised by blackheads, whiteheads, pustules, blocked pores and in serious cases cysts. It can be found on the face, neck, chest and back causing embarrassment and distress to the person suffering from this condition. Research now shows that early intervention in the treatment of acne reduces the longevity of the acne and reduces the risk of scarring, anxiety and depression.
If you are concerned about any of these issues, please book a consultation with our Nurse Practitioner BOOK HERE. You will be required to fill in a consultation form and appointment request time. We will confirm your appointment and facetime you at the desired TeleHealth time slot. There is a small fee of which a portion can be bulkbilled by Medicare depending on the length of time you book. Initial consultations take up to 20-30 minutes, cost $99 of which you get $50.60 back on Medicare.
We will discuss the varying options that will be available to you and the treatment of your acne. If you require medication, we can also assist you in this process by emailing your script to either our pharmacy of choice, or one you have close to home.
We also have The Skin Factory specialised Acne prescription protocols that allow you to treat your Acne at home and once your skin has used this medication for a month, we can start at home peels under the guidance of our NP.