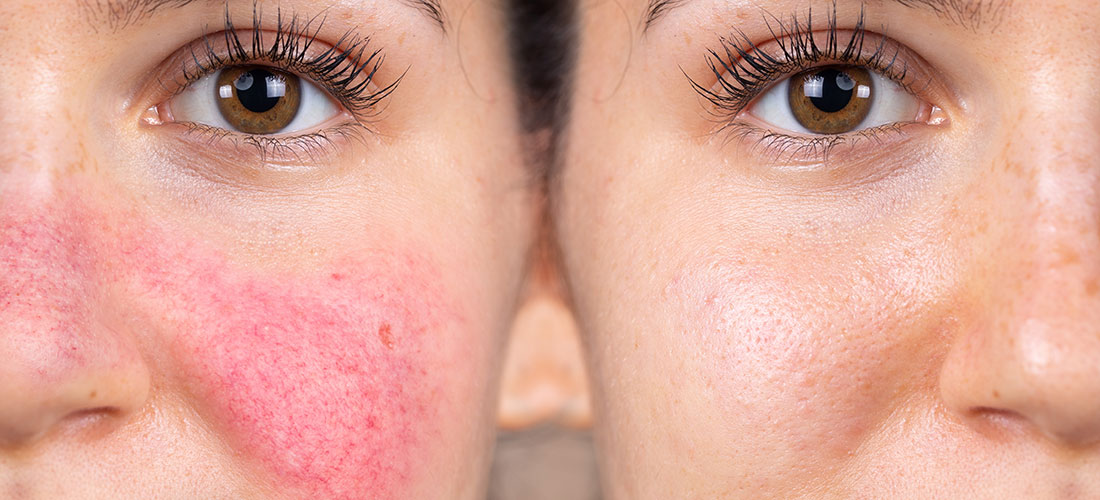 Rosacea is a complicated and often ongoing skin concern that affects many Australians. It is characterised by a chronic red rash, which is often seen across the mid face, forehead and chin. It can be in the form of pustules, broken capillaries and tenderness. These factors can impact the individual, through anxiety, depression and reduced self worth. Rosacea can be a transient concern (it comes and goes) or chronic which often requires further treatment either using medications, lasers or needing specialist intervention.
There are differing types of Rosacea and a consultation with our Nurse Practitioner BOOK HERE can help assess and diagnose what type of Rosacea is present and therefore what type of treatment is required.
You will be required to fill in a consultation form and appointment request time. We will confirm your appointment and facetime you at the desired TeleHealth time slot. There is a small fee of which a portion can be bulkbilled by Medicare depending on the length of time you book. Initial consultations take up to 20-30 minutes, cost $99 of which you get $50.60 back on Medicare.
We will discuss the varying options that will be available to you and the treatment of your Rosacea. If you require medication, we can also assist you in this process by emailing your script to either our pharmacy of choice, or one you have close to home.
We also have The Skin Factory specialised Rosacea prescription protocols that allow you to treat your Rosacea at home and once your skin has used this medication for a month, we can start at home peels under the guidance of our NP.